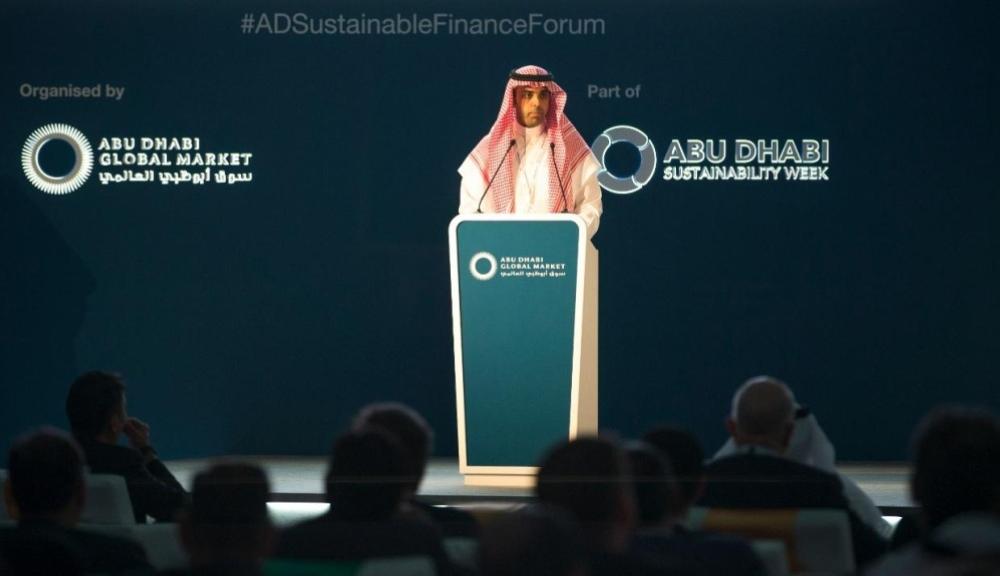 Riyadh - Governor of the General Investment Authority Engineer Ibrahim Al-Omar has stressed that the world in which we live is changing rapidly, thanks to the great scientific and technological progress we are witnessing.


This came in a speech he delivered today at Abu Dhabi Sustainability Week 2019.

He said "We are facing a number of serious and major threats and challenges that pose a threat to our lives on the planet and also pose a threat to future generations."


He added that among the issues to be addressed seriously and decisively are climate change, water cleanliness, air quality, sustainable economic growth and the promotion of peace for sustainable development.


"Aspects of sustainable development are considered as essential for any country in the world to achieve prosperity and growth," he said, pointing to the necessity for a balance between economic growth, conservation and environmental protection."


He pointed out that one of the key aspects of promoting and guiding sustainable development is upgrading and ensuring the availability of sustainable financing, which is not only about attracting foreign direct investment to any country, but also of stimulating domestic investments which in turn are in line with economic development.
General Investment Authority governor Engineer Ibrahim Al-Omar pointed out in his speech that the Kingdom of Saudi Arabia, through its approach to sustainable financing, has already taken a number of serious steps as part of Vision 2030 by opening sectors to foreign direct investors and giving them private ownership of their investments.


He explained that the Kingdom has started a privatization program that seeks to strengthen the role of the private sector by increasing its role and contributions to GDP from 40% to 65% by 2030.


"We have adopted more than 500 reform steps which will in turn facilitate the creation of investment and business climate to which we aspire. We have already implemented 45% of these industry-led and government-facilitated reforms," he said.


He further said that among the accomplishments we have achieved was the launching of "Miras" electronic platform to facilitate business procedures, reduce the time limit for customs clearance to just 24 hours instead of two weeks, implement the "Bankruptcy Law", establish private economic zones and launch the Commercial Arbitration Center and specialized commercial courts.
Moreover, the Governor of General Investment Authority pointed to the reform efforts undertaken by the Kingdom and received great acclaim at the global level whereas the World Bank's report indicated in the third quarter of 2018 to the ease of doing business in addition to the Kingdom's fourth place in terms of the number of reforms carried out among the G20 countries.


Engineer Al-Omar also pointed to the Global competitiveness report in which the Kingdom ranked 39 out of 140 countries and was the second in terms of road network and connection.


He affirmed that the General Investment Authority and Abu Dhabi Global Market will sign a memorandum of understanding through which the two parties will participate in several joint activities to enhance investment opportunities in the Kingdom in particular and in the region in general.